Boombox Retrospective at Brooklyn Museum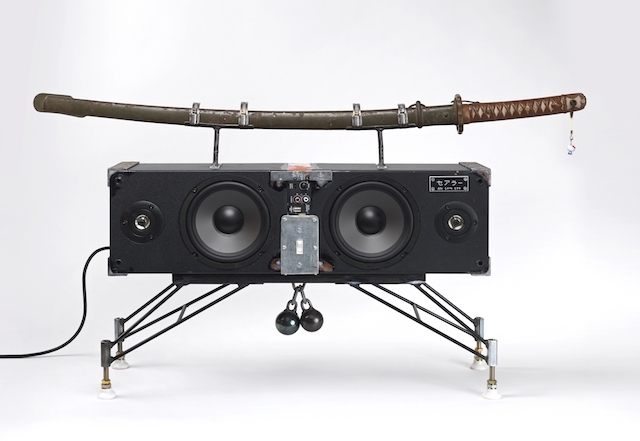 IDEA: Paying tribute to a defining symbol of street music culture.
WHAT: The Brooklyn Museum turns into a living sound system through an installation of eighteen sculptural boom boxes. The exhibition will be comprised of 18 sculptural renderings of classic stereo models from the last decade. At the center of each piece is a boombox or speaker system builds around. The use of different materials create politically charged juxtapositions or just plain humorous refurbishings.
WHY: DIY hovering between art and science, functional and mythological.
BY: #TomSachs at #BrooklynMuseum starting April 21, 2016.
VIA: #MakingWaves blog by #SOLOMusicGallery
#SoundArt #ContemporaryArt #MusicSculpture #SoundSculpture #Sculpture #NewMediaArt