Art and sound meet in Peru.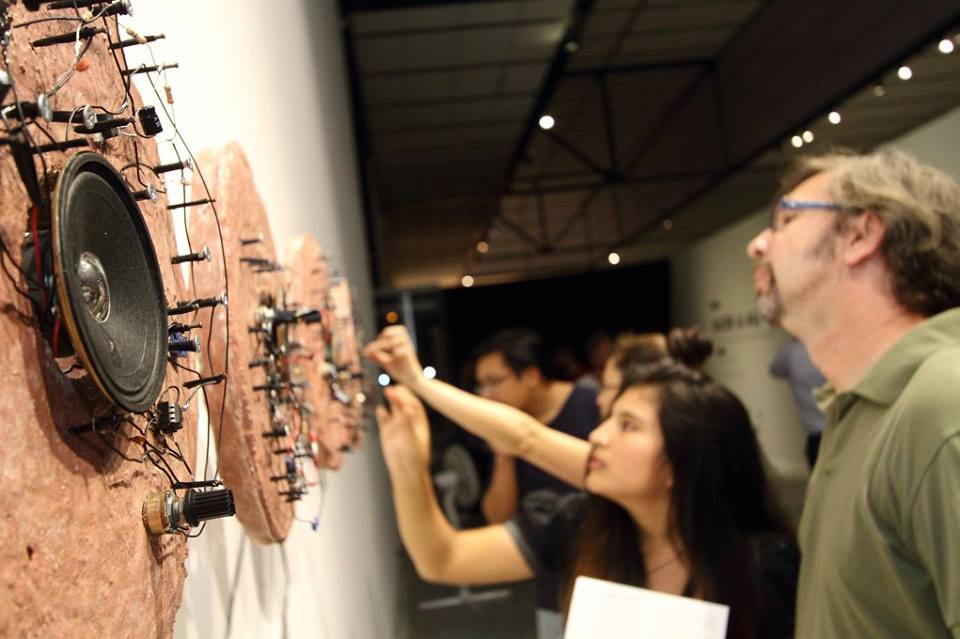 IDEA: An introduction to the history of sound art in Peru.
WHAT: An exhibition of more then forty installations, sculptures, objects and audio, which gives an introduction to the growing relationship between sound and visual arts culture in Peru. An artistic practice that had a significant development in Peru. Title: 'Hacer La Audición. Encuentros entre arte y sonido en el Perú'.
WHY: While sound art can incorporate performances and presented in proximity to a musical composition, it is first and foremost its obsession with objectifying sound. Maybe that is what sound art is: an art where the sound aspires to be permanent and occupy a space.
BY: Curated by Luis Alvarado for the Museo de Arte Contemporáneo, in Lima. February 18 - April 9, 2016.
VIA: #MakingWaves blog by
#SoundArt #ContemporaryArt #MusicArt #Sculptures #TechArt #MAC #Peru #Lima #MuseoDeArteContemporaneo #Audition #EncuentrosentrearteysonidoenelPerú