Voice Sculpture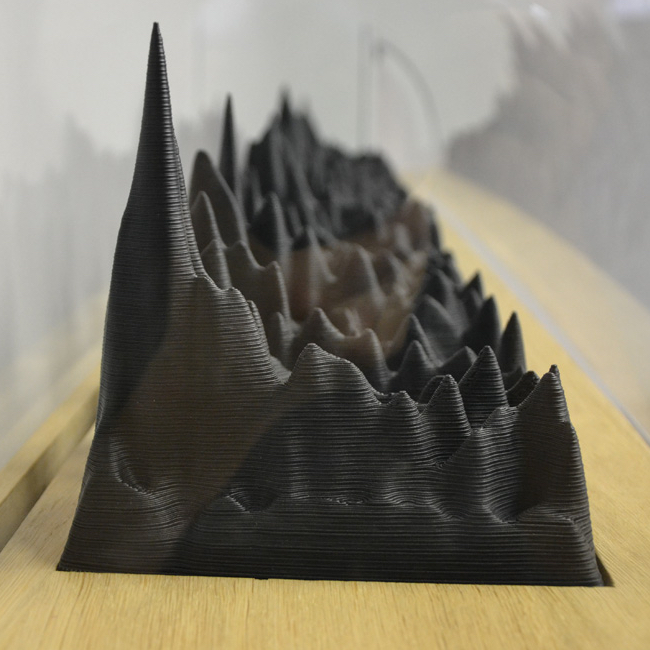 IDEA: An audio waves sculpture of the human voice 3D preserves history.
WHAT: This 3D printed sculpture, is a three-dimensional spectrogram of the voice of Neil Gershenfeld, American physicist and computer scientist, known for creating the concept of Fablabs. He is a professor at the Massachusetts Institute of Technology (MIT ), director of the Center for Bits and Atoms. As the recording is played, green laser follows along, lighting up the peaks and valleys of the printed sound waves. A previous version reflected the voice of Barack Obama.
WHY: A physical enlargement which celebrates the voice of a global network of local labs that are democratising access to digital fabrications.
BY: #GillesAzzaro
VIA: #MakingWaves blog by #SOLOMusicGallery
#SoundSculpture #VoiceSculpture #MIT #FabLab #NeilGershenfeld #3DPrint #TechArt #3D